Hey Beauties:
As another well deserved weekend approaches a time to get some well needed rest and just to finish up that project that has been left for so long, a time to dedicate to family and friends as we aim to be joyful and happy.
Summer days should be filled with laughter and fun.A time to appreciate beauty beyond the rigid heat.I have decided to share a few items that I have been loving during the month of July and have been using quiet frequently :
Maybelline Fit Me ( Matte + Poreless) foundation in the shade Coconut 355 has always been one of my go to foundations for the longest while, although considered a drug store product it really offers quality buildable coverage and acts well when mixed with any moisturizer for a very light coverage which can be used for those days when your aiming for an on the go experience or due to the heat but still want to have that polished look.
No perfect makeup application would ever be complete without the proper tools and the Real Technique brushes never cease to amaze me with their fabulous quality and results they offer. It's great as investment brushes and would be an ideal pick for any makeup newbie to build their kit.. https://realtechniques.com/shop-collection/core-collection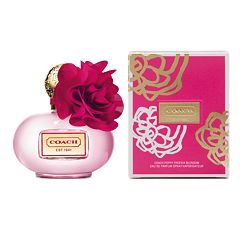 I think I have truly saved the best for last. A fun embellished clutch is a wonderful addition to that summer outfit and most certainly will complement those wonderful date nights or girls night out. The Aldo Beaded Clutch is one of those trendy pieces that can easily be a transitional piece for any outfit. With a concealed metal strap this allows for the clutch to be able to be carried both ways. The blush tones and beaded accessories all combined to create a wonderful statement piece.
I would really like to know a few of the items that are your favorite at the moment . Have a Fabulous Weekend and thanks for stopping by .
Denique.